So this is our first blog on our brand new website www.homessearchcolumbus.com. This website features RE/MAX Realtor John Ressler of The Ressler Group. He's been serving Central Ohio for over 25 years and is one of the best of the best in the business. He is one of the top Realtors in The Columbus area. He has over 100's of happy clients who continue dealing with him to this day. BTW he's a huge Ohio State fan so that's a bonus! Since the website is now up and running, we wanted to give you a brief overview of one of the newest features out today. To see what we are talking about  view the picture below.

What exactly is this?
Well it's a QR code for a mobile app. A QR code stores information by reading a code by a camera. Once you capture this image, a barcode reader scans it and you are instantly sent to the RE/MAX mobile app which shows you all homes right near you, that are for sale, what the price is listed as and information about the home. All of this is right at your fingertips.  Don't be intimidated we will walk you through how to use it and show you just how easy it is.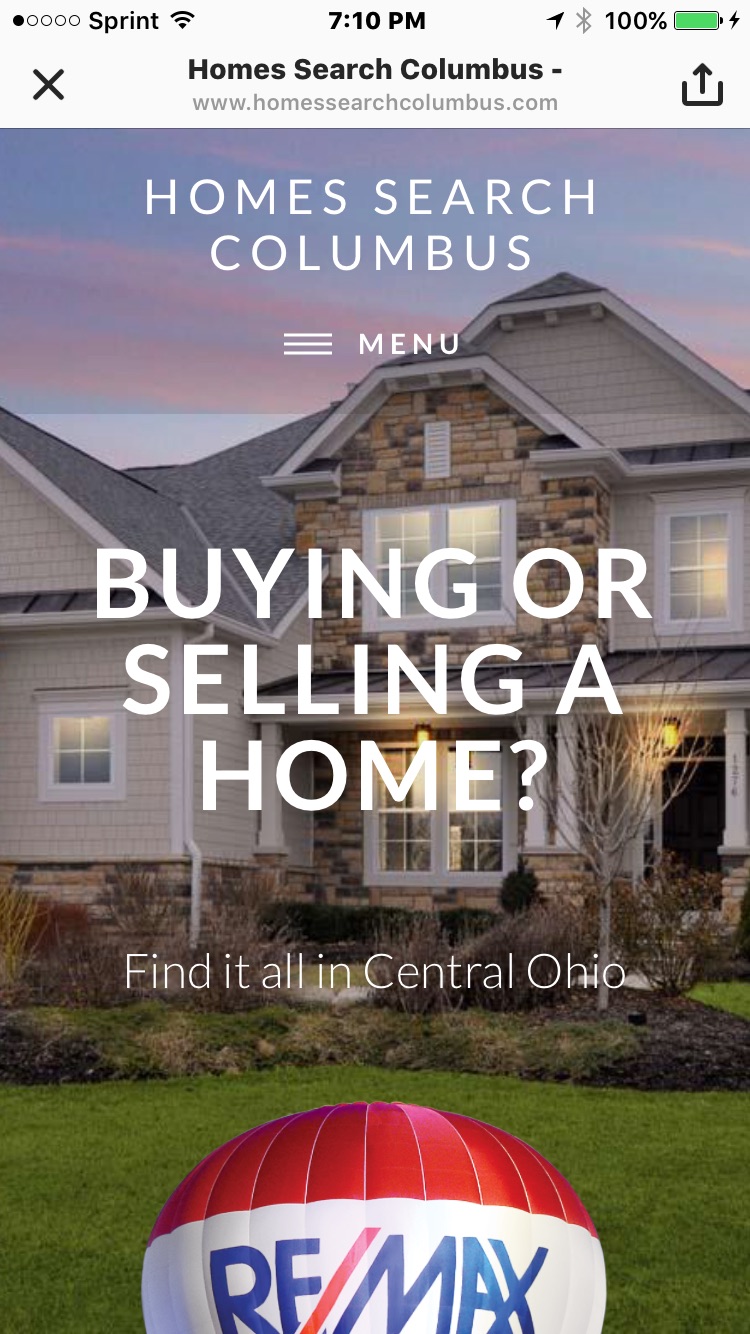 How to Download the Mobile App
So when you are on our website from your phone you will want to go to the Contact section of Homes Search Columbus and you will scroll down until you see the box that says go to the mobile app. Click that button and you will be directed to you App Store where it will prompt you to download and open the RE/MAX Real Estate Search. Do that.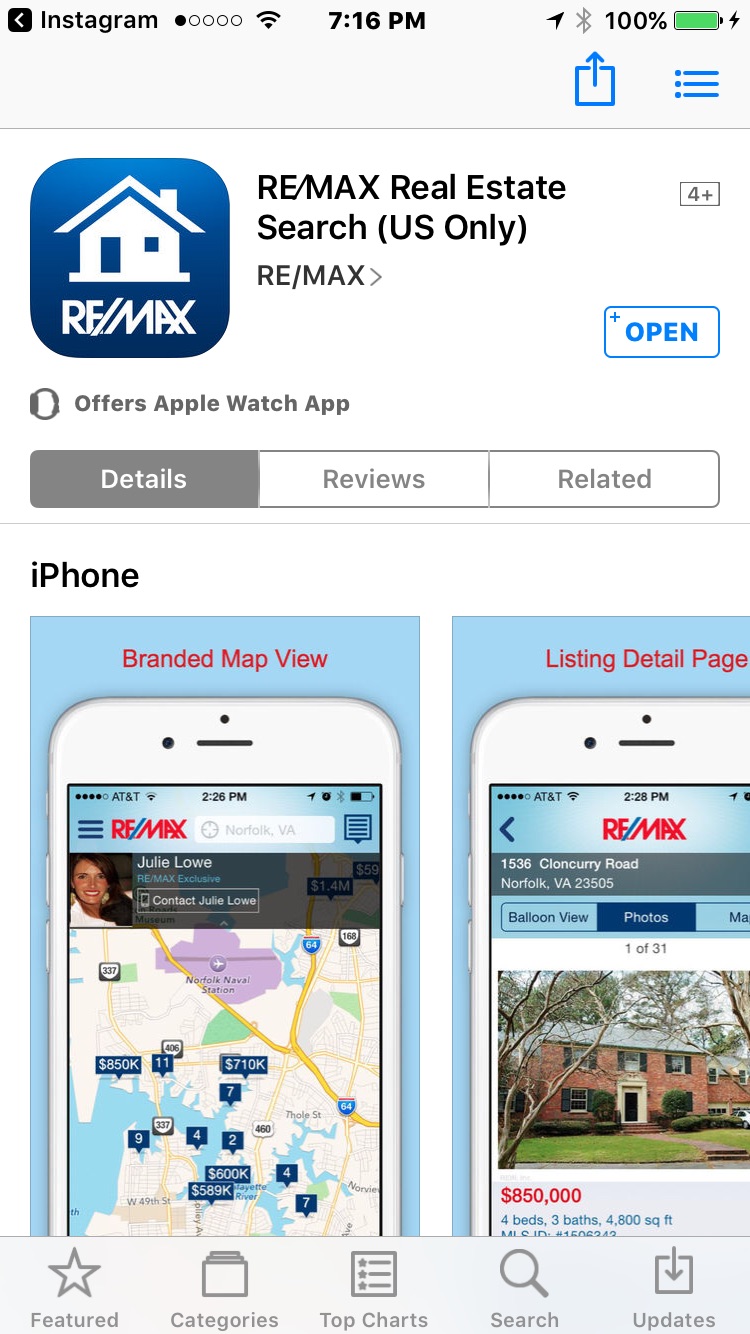 How to Use the App
Once that is done you will open the app and begin searching. Homes appear as you are moving around. It makes searching for a home so much easier. In this era everything you can do from your phone is preferred. If you see a home that you want to know more about, click the button to find out. At the top of the screen there is also a way to contact John to set up a showing for any particular property you may wish to see.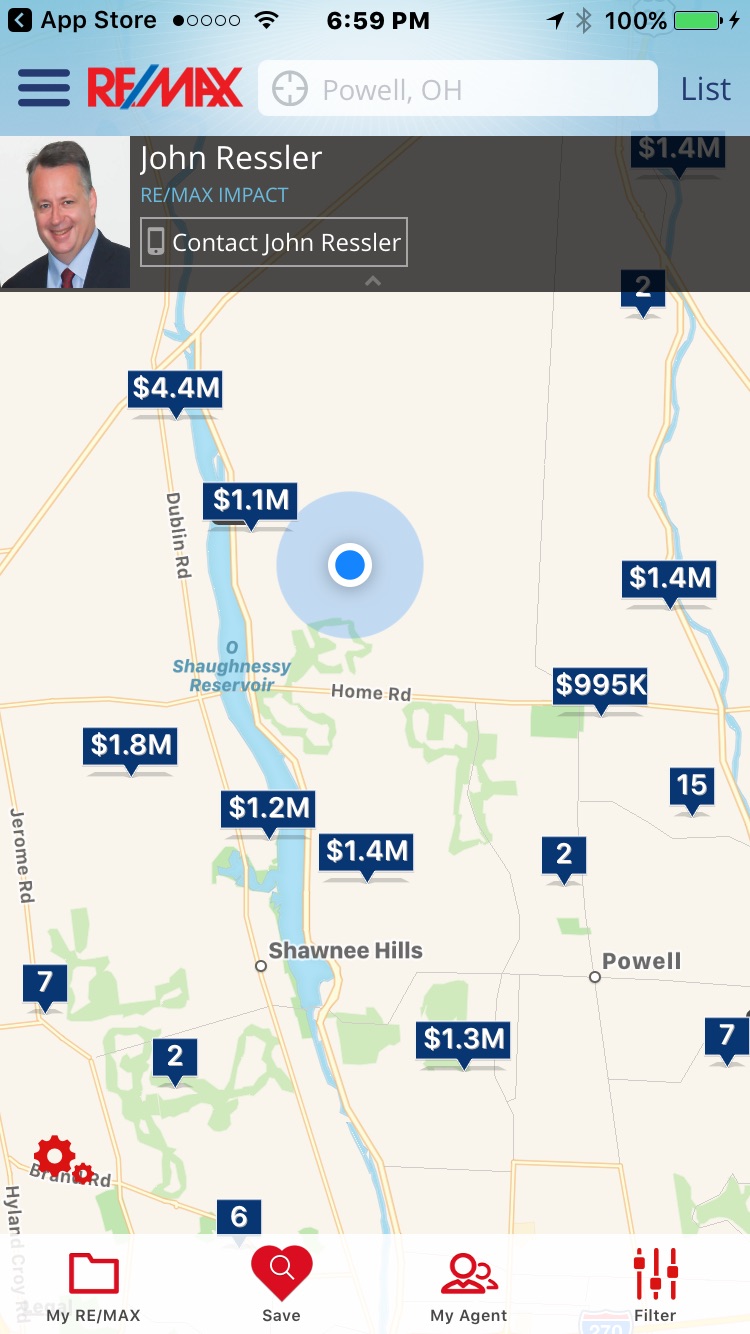 Where Can I Search?
You can use this app anywhere in the United States and you'll be able to find properties near you. It's so simple and convenient. We love how easy it is to use. Works great when you are driving through a neighborhood wondering if any houses may be on the market. Open the app and find out. Hope you'll find it's as easy to use as we described.